Holga Digital
In August last year I backed my first Kickstarter, a digital camera based on the venerated plastic Holga. After 'crowd-sourcing' which colour I should select back in December my multi-coloured little wonder was delivered yesterday.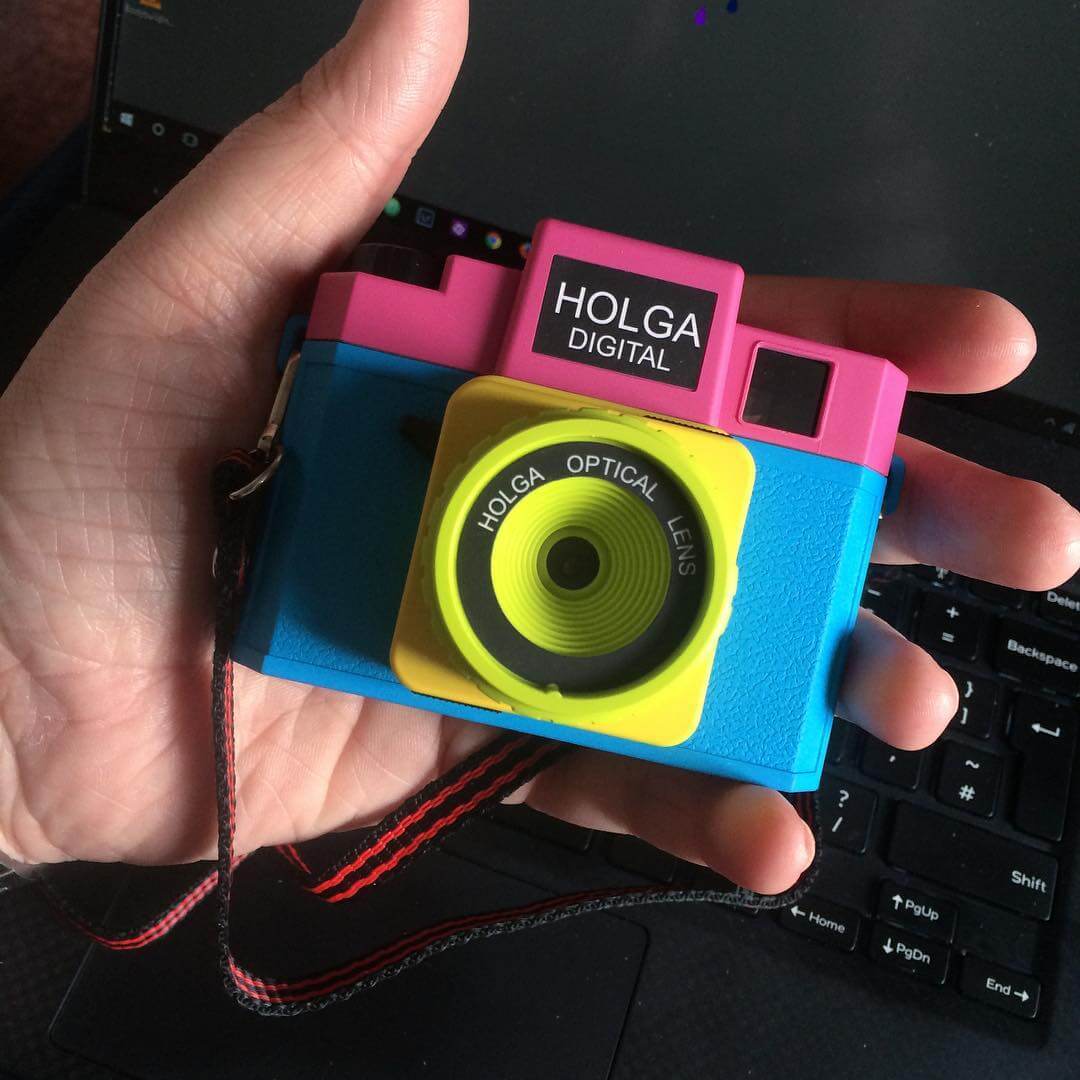 Things I've learned
I can't shoot from the hip, at least not with this. None of the photos I tried to take without looking through the viewfinder were of what I pointed the camera at, most were of the ground.
It struggles with strong contrast, particularly sillouhettes against bright lights. I took a few towards the direction of the sun and they're just a mess.
The colours are wonderful. Just what I would expect from a Holga lens.
The shutter release takes some getting used to. Hold it down a little too long and bulb mode is silently engaged.
Rolling shutter! Yes, a stills camera suffers with rolling shutter. As you can see in some of my shots below, if you move the camera a little while taking the shot distortion occurs. I kinda like it though.